Philadelphia Roll Recipe
You will need
- round grain rice 200 g
- rice vinegar 20 ml
- salmon 150 g
- leaf nori (seaweed) 1 pc.
- soft cream cheese 150 g
Instruction
Wash the rice well, add water and bring to a boil. Reduce heat and simmer for about 15 minutes without removing the lid. After cooking, let the rice stand for 10-15 minutes and season it with vinegar.
Wrap makisa (special mat for rolls) with cling film. Put half a nori leaf on it and spread the rice on top, stepping back from the edge of about 1 cm.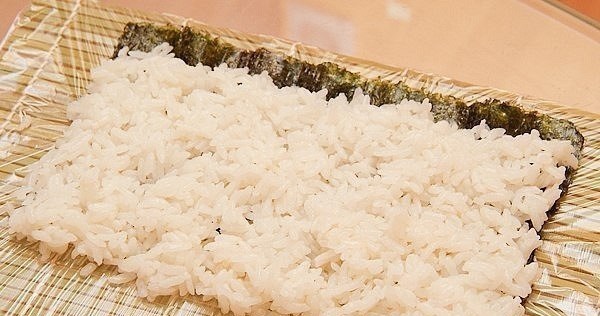 We spread the second half of nori, and then - cream cheese in copious amounts.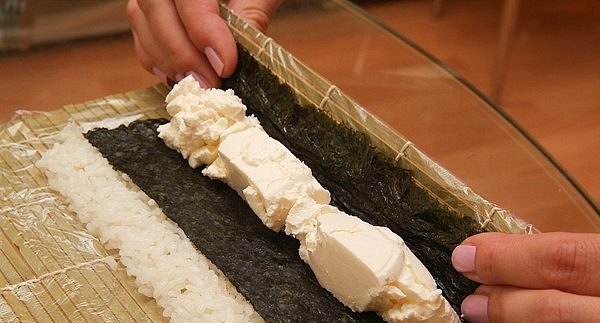 We fold the mat, with the ingredients laid out on it. In this case, the future roll should be given a square look.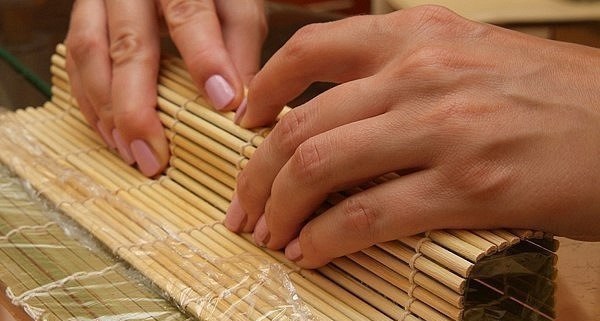 Slice fresh salmon or trout for sushi into thin slices of equal length and thickness. Put them on a roll close to each other. Cover the top with a rug and gently press the fish.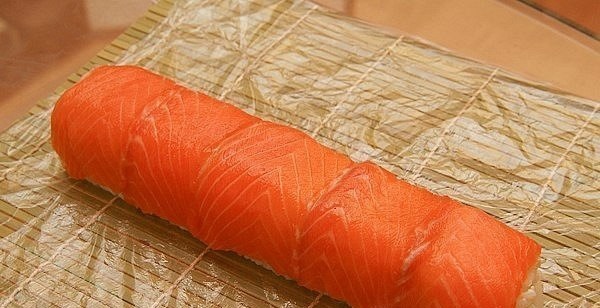 Moisten a sharp knife with cold water and cut the roll into equal parts. When serving do not forget to decorate the dish with ginger. Bon Appetit!